Carve a Greenwood Bowl with David Fisher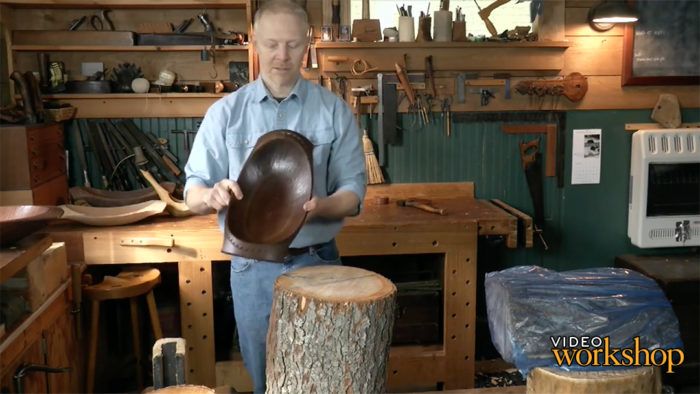 Using tools usually relegated to firewood preparation, David Fisher starts with a log and turns it into a bowl that's refined and beautiful. Known as one of the masters of bowl carving in the greenwood movement, David has carved hundreds of them—and in this video workshop on carving a bowl, he'll will show you step-by-step the process he uses.
For many woodworkers, bowl carving, with its unique set of tools and processes, might seem esoteric. But you'll see that the fundamentals of reading grain, tool geometry, and design processes that David uses can inform and enhance any project—be it a Shaker cupboard or a bombé chest—you undertake.
In this video workshop, you'll learn how to:
Read a log and decide where a bowl lies within it.
Rough carve the bowl with an axe and drawknife.
Shape the inner bowl with an adze.
Chip-carve a decorative necklace around the bowl rim.
Video by Jeff Roos and Ben Strano
Edited by Jeff Roos
Produced by Ben Strano