Contemporary stool with a woven Danish cord seat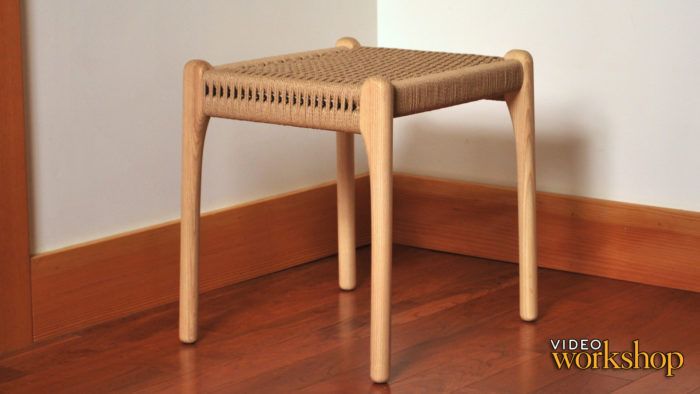 This series is a little different from many of our recent video workshops. Our original intention was to capture David Johnson's weaving on video to help drive home the concepts in his article "How to weave a seat with Danish cord" in the Sept./Oct. 2020 issue of Fine Woodworking. While we were there, we thought it would be fun to capture the full build.
David's stool is fairly simple and there aren't plans available. This series is more about giving a glimpse into David's workflow, not just the techniques he uses in his woven seats, but as a woodworker and designer as well. We hope you enjoy it.
About David:
David Johnson graduated from the College of the Redwoods in 1997, studying under James Krenov. He taught himself to weave seats using the definitive book on the subject, The Caner's Handbook by Jim Widess and Bruce W. Miller, and then later worked for Widess at The Caning Shop in Berkeley. That experience paved the way for where David is now, specializing in the conservation of Danish Modern chairs with woven seats from his home shop in Los Angeles. He also produces original work and teaches weaving.