Danish Modern Desk with Tim Rousseau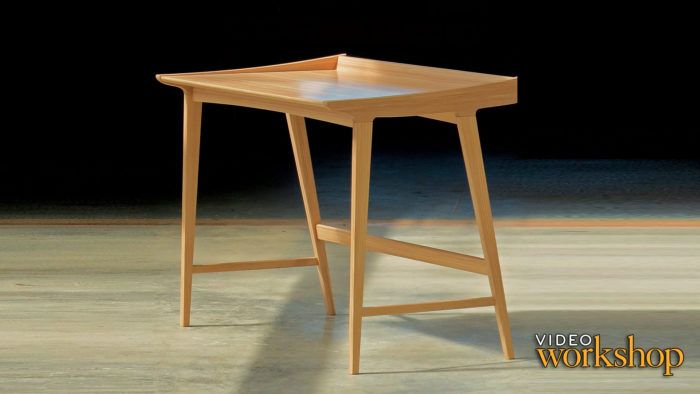 Tim Rousseau's modern desk might look simple, but a lot goes into making such an elegant piece. While Tim tackles this project with a pro's perspective using tools found in professional shops, he also draws parallels to tools found in most hobbyist woodshops.
In this workshop, you'll learn Tim's techniques for:
Creating accurate templates for pattern routing
Working with curved parts
Accurately creating angled mortise and tenon joinery
You can now download a full-size PDF plan for this project at the Taunton Store.
Video shot and edited by Jeff Roos and Ben Strano
Produced by Ben Strano
We strive to make the best videos we can, but most importantly, we want to make videos that YOU want us to make. In order to help us do that, we would love to hear your feedback on this video workshop. Click here for a really quick survey.