Online extras from FWW issue #300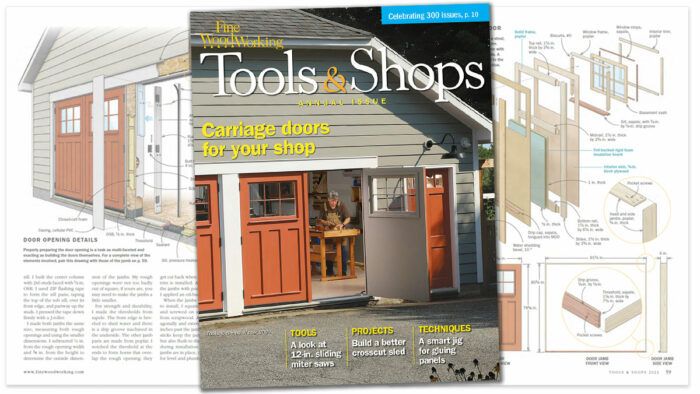 Online extras from FWW issue #300
Few shops have been in the pages of Fine Woodworking more than editor and creative director Michael Pekovich's. We check in and see how it has fared over the decade since the last time he did a shop tour.

The Fine Woodworking shop is getting a new tool wall and we're taking you along for the ride.

We come across a lot of interesting tools in our travels. In this series, we share some of our favorite finds that you might want to add to your shop.

We visit shops all over the country and take our members with us. From tool selection and layout to workflow and storage, there is something to be learned anytime you peek into the shop of one of our contributors.

Substandard cuts on a miter saw are more often the fault of the operator than the machine. In this video, Roland Johnson demonstrates proper technique when using these tools.

This beautiful wall-hung cabinet houses your finest hand tools in style. Michael Pekovich takes you through every step of the process, including:

tips on tool layout and cabinet design
how to cut proud dovetail joinery that's easy on the eyes and inviting to the touch
custom tool-storage solutions for everything from chisels and handplanes to squares and spokeshaves

Brian Newell came up with his own jig that will save plenty of money on blade sharpening and replacement.