Video Series
Sharpening Fundamentals with Bob Van Dyke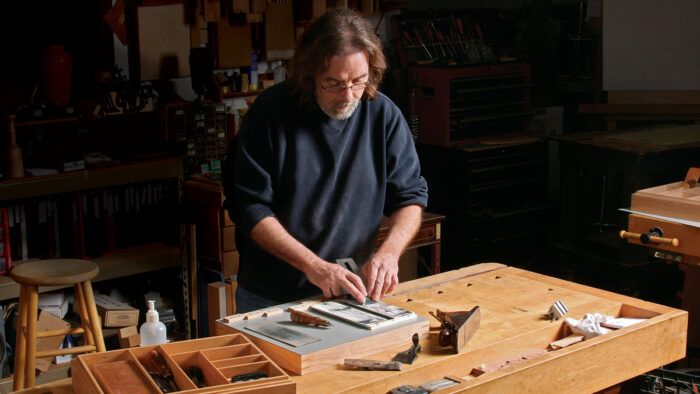 If you're not able to get your hand tools sharp, you're not going to have much success (or fun) with them. Early in my woodworking journey, I thought that everyone was too obsessed with sharpening. This coincided with my belief that everyone was just exaggerating about their success with hand tools. It turns out hand tools are awesome, but only if they're sharp.
Over a decade ago, we made a video series on sharpening with Bob Van Dyke. It's a little dated looking, but the information is great and kept popping up on my radar. When I discussed the series with Bob, he mentioned that the information is still valid, but a lot has happened since 2008 and he'd like to update it.
We did just that, deciding to really focus on the fundamentals. In this video workshop, Bob covers the basics of all of the popular sharpening mediums, bevel angles, micro-bevels, hollow grinding, and his personal methods for sharpening chisels, handplanes, and carving gouges.
—Ben Strano