A Woodworker's Guide to Upholstery with Michael Mascelli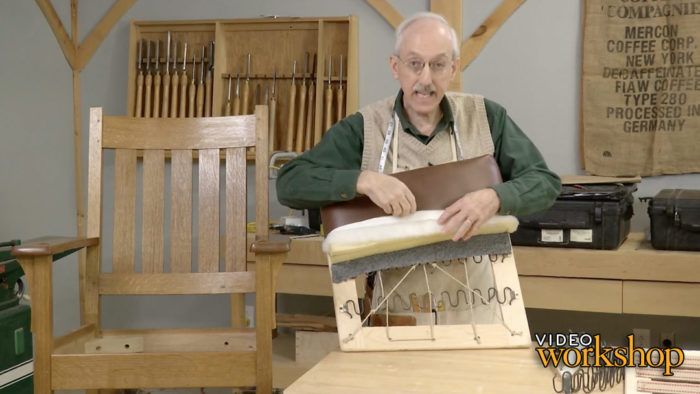 Upholstery might seem intimidating at first, but making a comfortable seat cushion is well within the skillset of any woodworker. In this video series, upholsterer Michael Mascelli takes you through the process of upholstering the drop in seat cushion frame for Mike Pekovich's Craftsman rocker.
You'll learn how to:
Assemble a simple yet effective set of basic tools for upholstery
Create a sprung foundation with zigger springs
Build up a base of various foam and Dacron layers to get the right shape and comfort
Top it off with a folded and tacked show cover of leather or vinyl, and a simple neat dust cover on the bottom.
Video by Jeff Roos and Ben Strano
Edited by Jeff Roos
Produced by Ben Strano